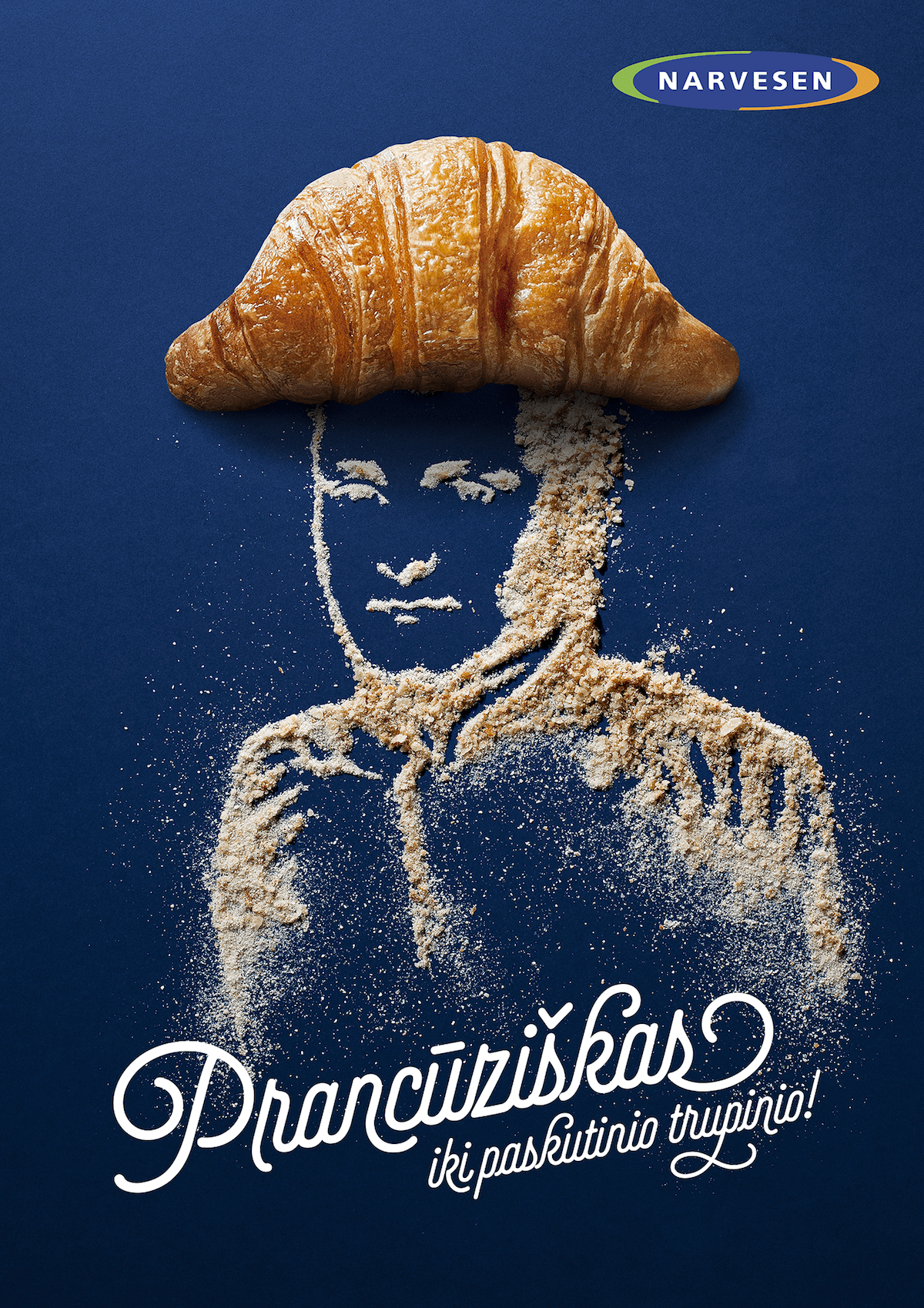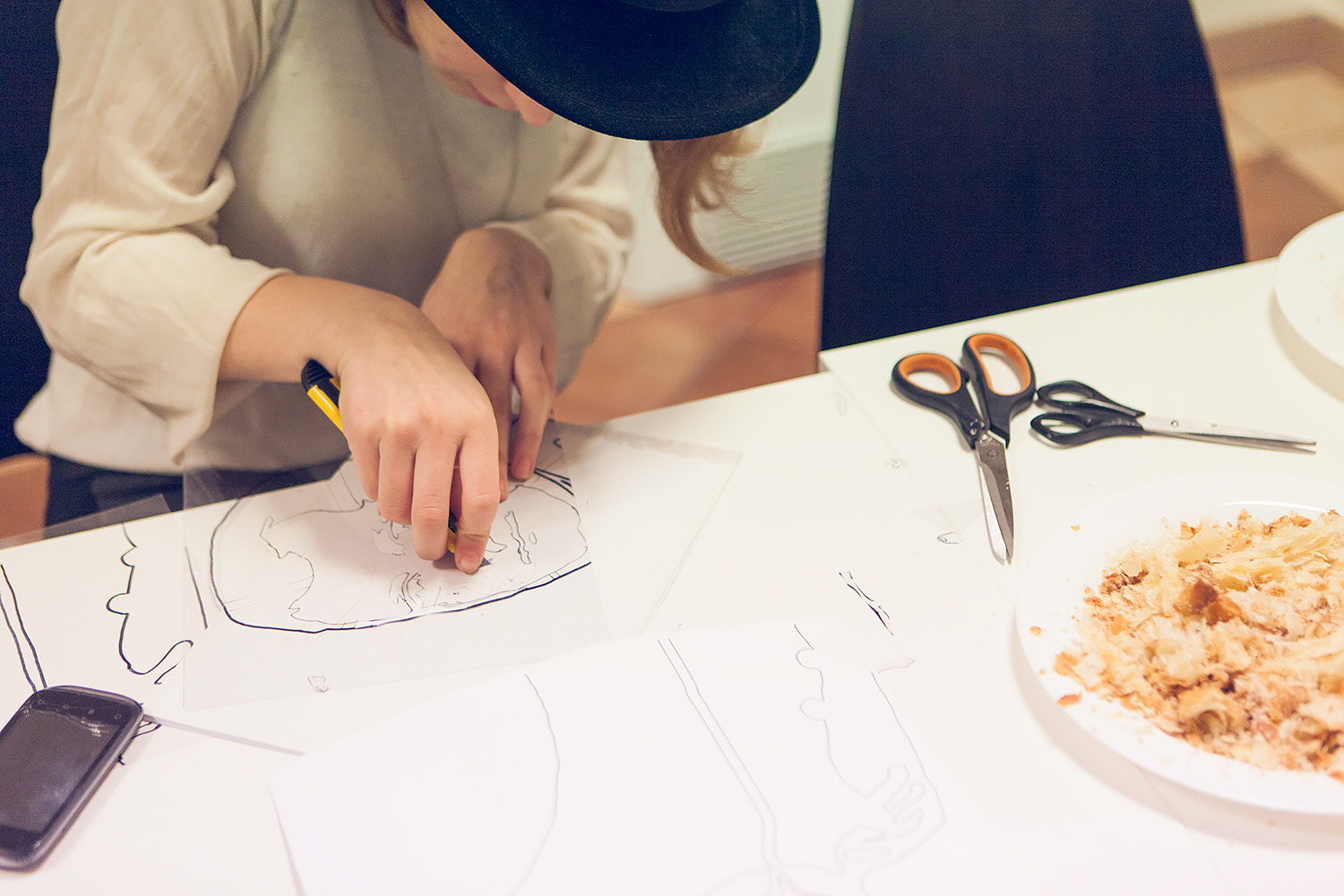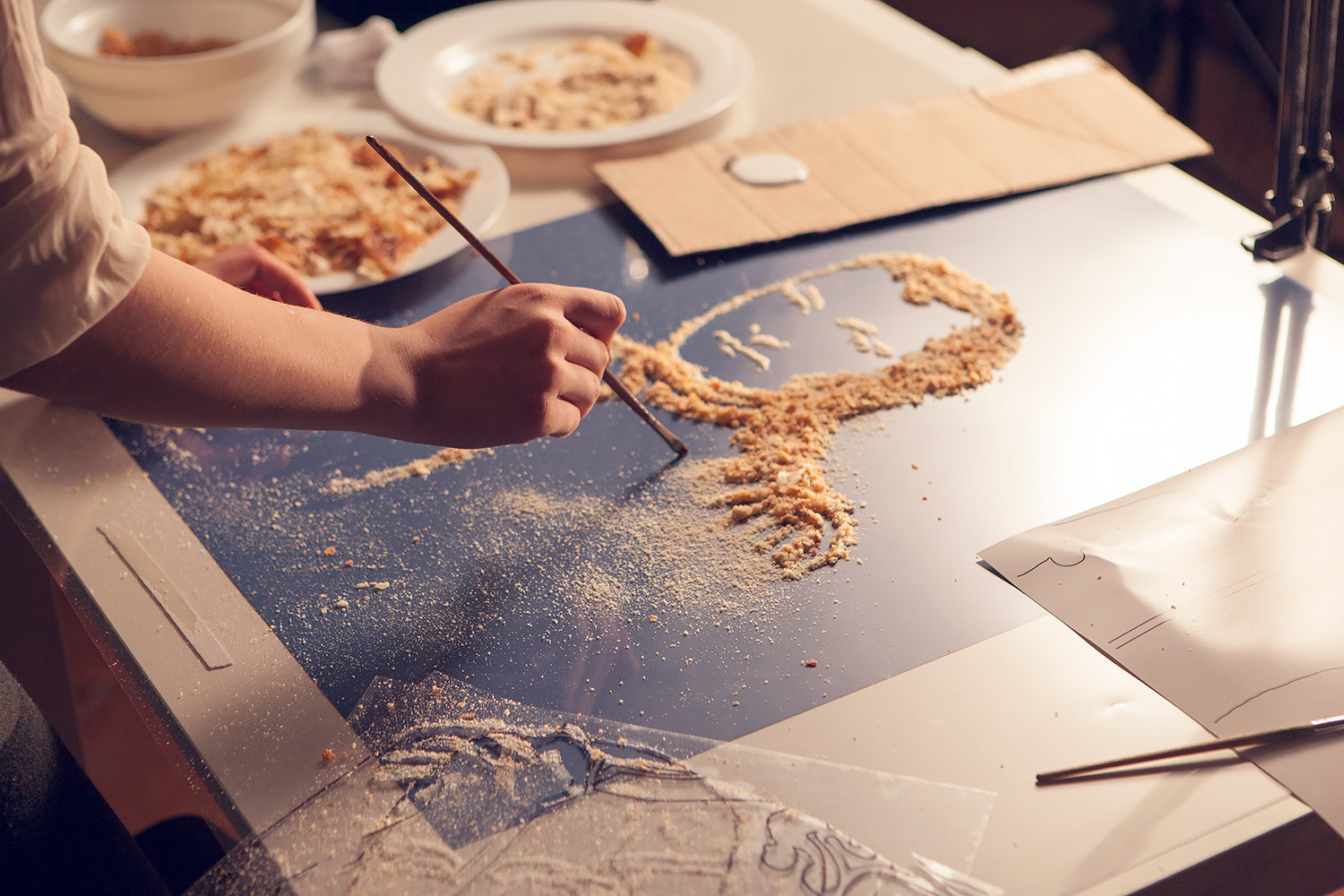 NAPOLEON | NARVESEN 
Fresh and crunchy croissant – that's what fast and convenient shopping leader in Lithuania, Narvesen, suggested for buyers in their convenience stores. 
Well, how could you better present French character of croissant than invoking 
the most famous French – Napoleon?
That's how croissant become a Napoleon's hat. And, to highlight its crunchiness, 
we invited food designer Jolita Vaitkutė, who made a portret of this French hero 
with croissant crumbs.